And the Government's Hot-Air Response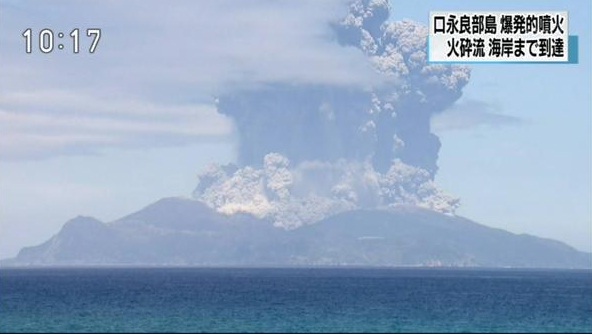 Below are a few excerpts in quotation marks.
The keen insights in italics are mine.
"More than 100 people have been ordered to evacuate after a volcano erupted on the tiny southern Japanese island of Kuchinoerabu on Friday morning."
Ordered to evacuate.
Huge volcanic eruption on a tiny island and the authorities think they need to tell people to get the hell out of Dodge? This is what a government selfie looks like.
"Spectacular TV footage captured the moment Mount Shindake exploded, sending columns of thick, black smoke high into the air."
Guys, the smoke in that 'spectacular' footage is medium gray. At best.
"Japan's meteorological agency raised the alert level to five – the highest on its scale…"
A massive eruption ranks a five. Wow. Tricky algorithm there.